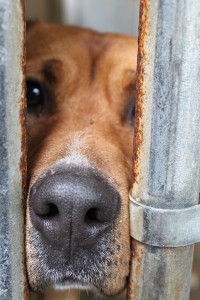 CROSS OUR PAWS is a Canadian, registered, not-for-profit animal rescue Society with foster homes located throughout the North Shore, Vancouver and Fraser Valley of BC? We are a small group of dedicated volunteers who love animals and have joined together to help rescue, provide medical care, rehabilitate and rehome abused, abandoned, homeless animals. Many times we rescue animals (primarily dogs) who have found themselves unwanted and lost in our "local" shelters and are facing death row due to stress or temperament issues. Cross Our Paws promotes a healthy and natural approach to animal care which includes titer testing, raw feeding and positive reinforcement training.
All animals that come through CROSS OUR PAWS are examined by our veterinarians prior to placing them in temporary foster care (we do not have a shelter). Placing our animals in temporary foster care allows CROSS OUR PAWS time to assess each animal's individuals needs. It also allows the animal time to adapt to his/her new environment and receive any attention he/she requires such as training and socializing. With this CROSS OUR PAWS is more able to re-home the animal ensuring the best match for both the animal and his/her human companion. PLEASE NOTE: WE DO NOT DO CROSS-BORDER ADOPTIONS at this time.
CROSS OUR PAWS is working with our local animal shelters (within Canada) to help find wonderful homes for the many homeless animals in need. These poor dogs are living in concrete kennels, cold and lonely, waiting for someone to take them home and love them forever. Many of these dogs have been living the shelter life for months.