*** IMPORTANT NOTICE REGARDING ADOPTION! ***
If you are applying to adopt from Cross Our Paws Rescue we are asking applicants to now include a video/photos of your family and home along with your application. Due to the world's current state, we will NOT be conducting home-visits until things settle down, therefore we are asking for more information on line. Please know this information is kept private and not shared outside our adoption coordinators. If you have applied previously and we have not yet responded, please send us additional information such as photos and a self interview. The more information included with your application the better. We can also schedule interviews via Skype.
Visit our website crossourpawsrescue.com and download our adoption questionnaire and email it back to crossourpaws@gmail.com once complete. THANK YOU SO MUCH for your understanding and please STAY SAFE!
~~ FEATURED PETS ~~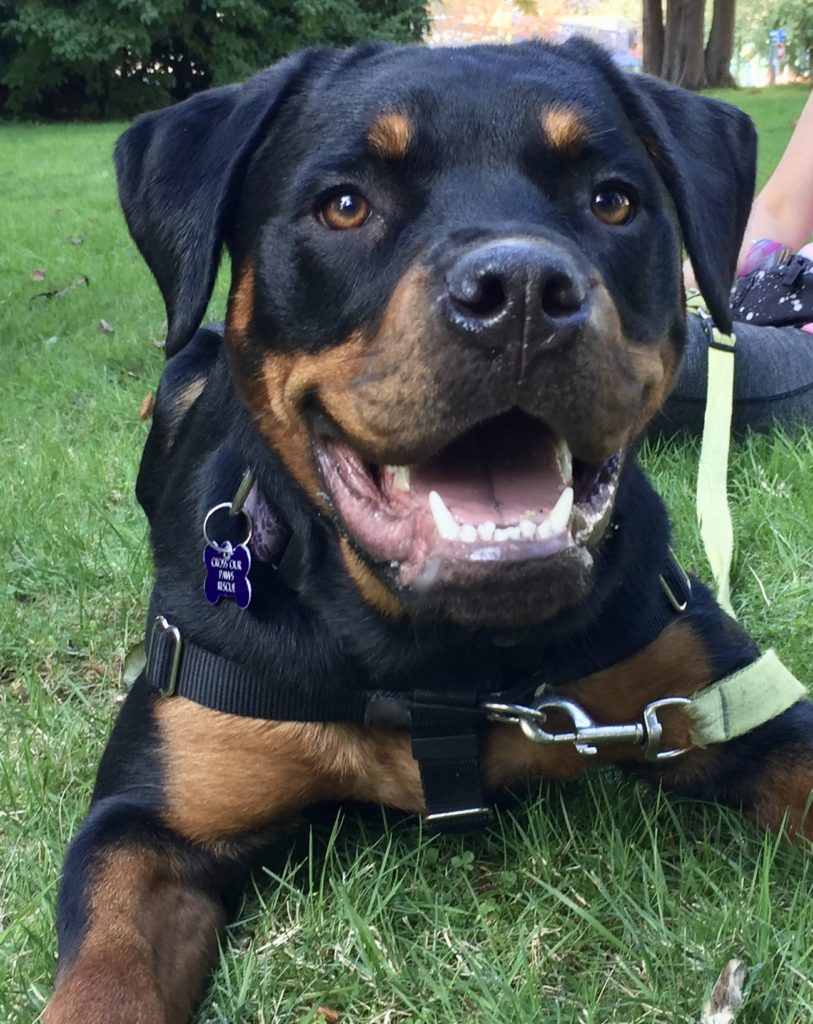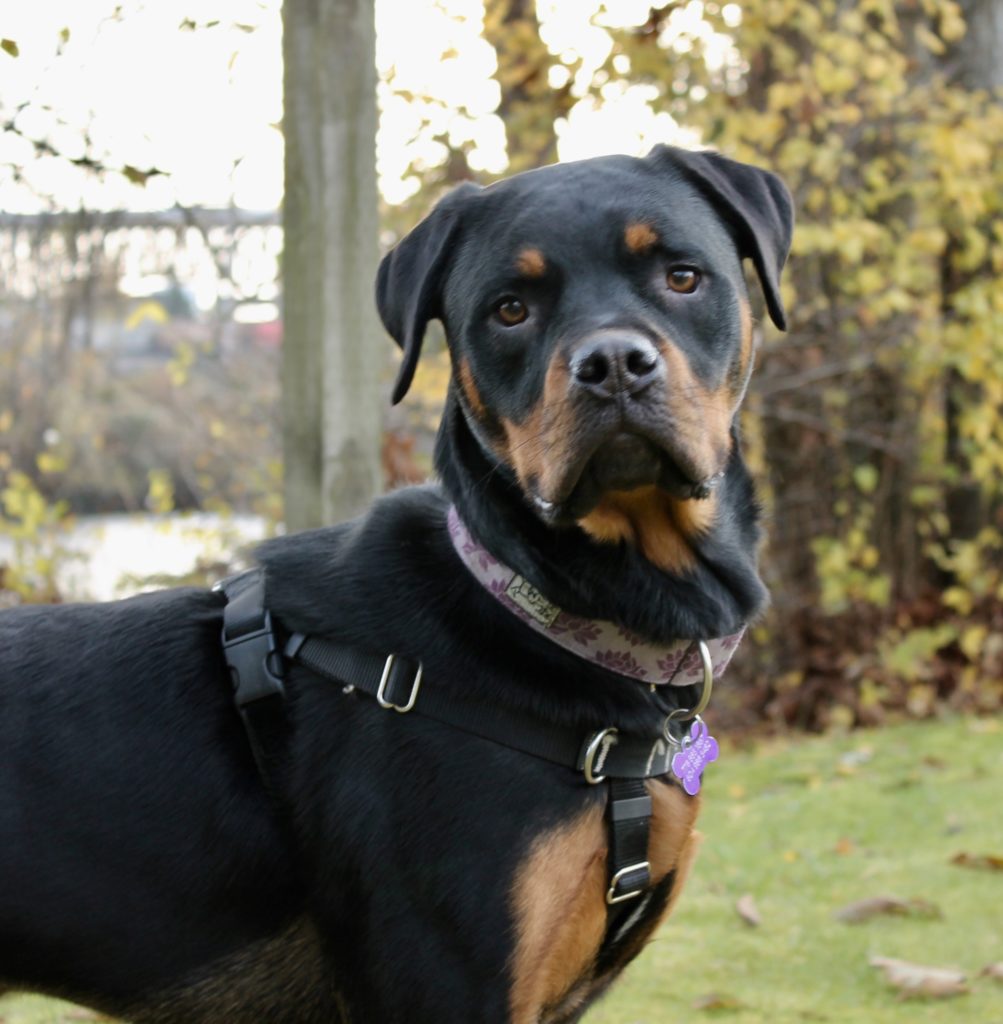 ROBIN NEEDS A COMMITTED HOME!
Robin is a sweetheart — she is loving, affectionate and enjoys a good belly-rub. Robin can also be very fearful and timid in new situations. She can be easily startled by trucks, motorcycles, loud unpredictable noises so she is best in a quiet neighbourhood. Robin loves being around most women but needs a little longer to trust men she first meets. We are looking for a large-breed, dog-savvy, home without cats or kids. She requires someone home part of the day, either working from home or semi-retired as she can't be trusted to not chew things as she is only 18 months old. She will need gentle reminders of her house-manners and still learning the ropes of living indoors. Another friendly, playful, strong dog would be best for Robin. She is great with all "friendly" dogs in all sizes. Robin is healthy, spayed and weighs approx 85 lbs.
Email crossourpaws@gmail.com for details.
________________________________

MEET DAISY!

Daisy is new to us and will be available for adoption in late September 2020 once she is fully assessed. This sweet girl is only 15 weeks old and settling in nicely in her foster home in Langley. She is great with other dogs but needs more exposure to kids and small pets. Daisy is a combination of breeds including Shepherd, Husky and maybe Lab.
If you are interested in adopting her please submit an application by downloading our application and submitting it to crossourpaws@gmail.com

_______________________


MEET THE RATS!

These sweet, fancy, pet rats  are ready for
loving homes together …
They are just over a year old and very affectionate and tame. We have 2 bonded females pairs that must be adopted together.