ABOUT DUKE!
WHAT DUKE NEEDS – APPLY IF YOU MEET THE FOLLOWING:
A dog experienced home preferably with breed knowledge
A home with a fenced/secure yard located within the GVRD
A home that is quiet but active with absolutely no children
A home with a friendly, social, confident med/lrg sized dog would be ideal
A home that believes in a fresh diet for dogs such as raw or dehydrated raw
**Duke has special needs and requires a very savvy owner to help assist him to make the right decisions.
Duke is our special-needs, little-husky-boy who comes with a few quirks . He is 14 months old, neutered and weigh about 45 lbs. Duke will need a patient and understanding dog-experienced owner that can help improve his impulse control and anxieties. He does not do well in stressful or loud situations. Duke is best in an adult home with no kids. He can be mouthy at times if he is frustrated or restrained, but otherwise, he is well mannered with other dogs and would benefit by living with another social dog. He will not do well in an  apartment and requires a detached home with a secure yard to run and play in preferably within the GVRD.
Duke's new owner MUST employ only positive-training-methods and will need to be patient as he learns. Again, he is best in a quiet but active home.  We will insist Duke remain on his raw diet as he does not do well on kibble. Duke is house and crate-trained in his foster home, however may need reminders once moved. If you sound like a match for Duke, email your completed application to crossourpaws@gmail.com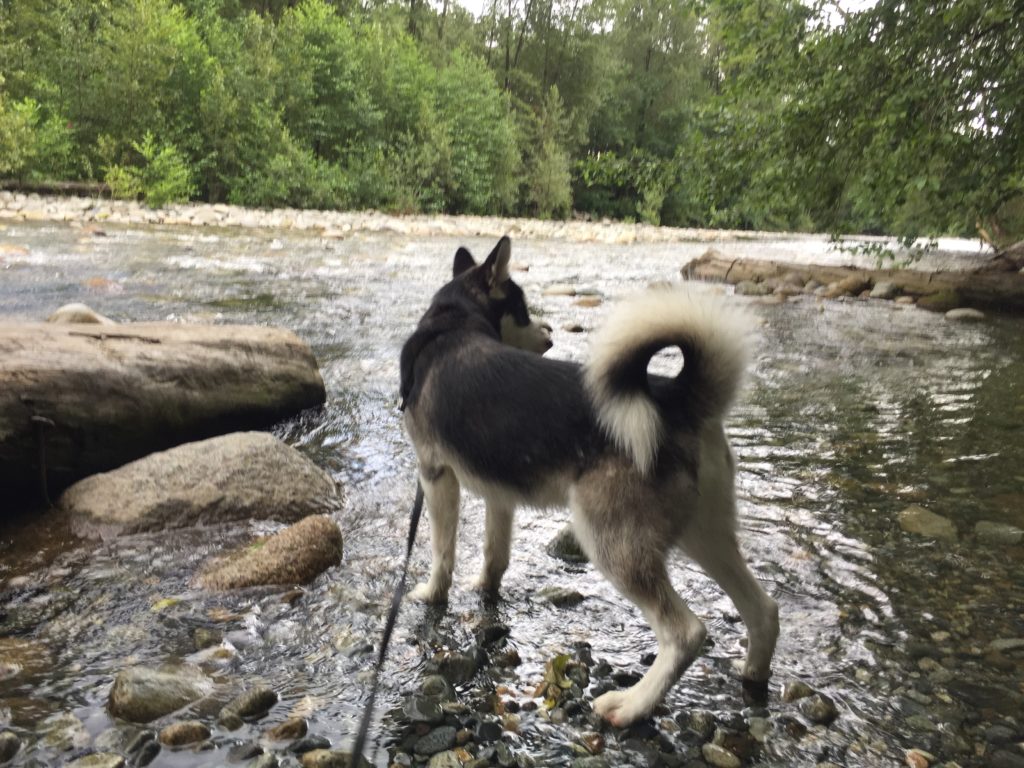 ~~~~~~~~~~~~~~~~~~~~~~~~~~~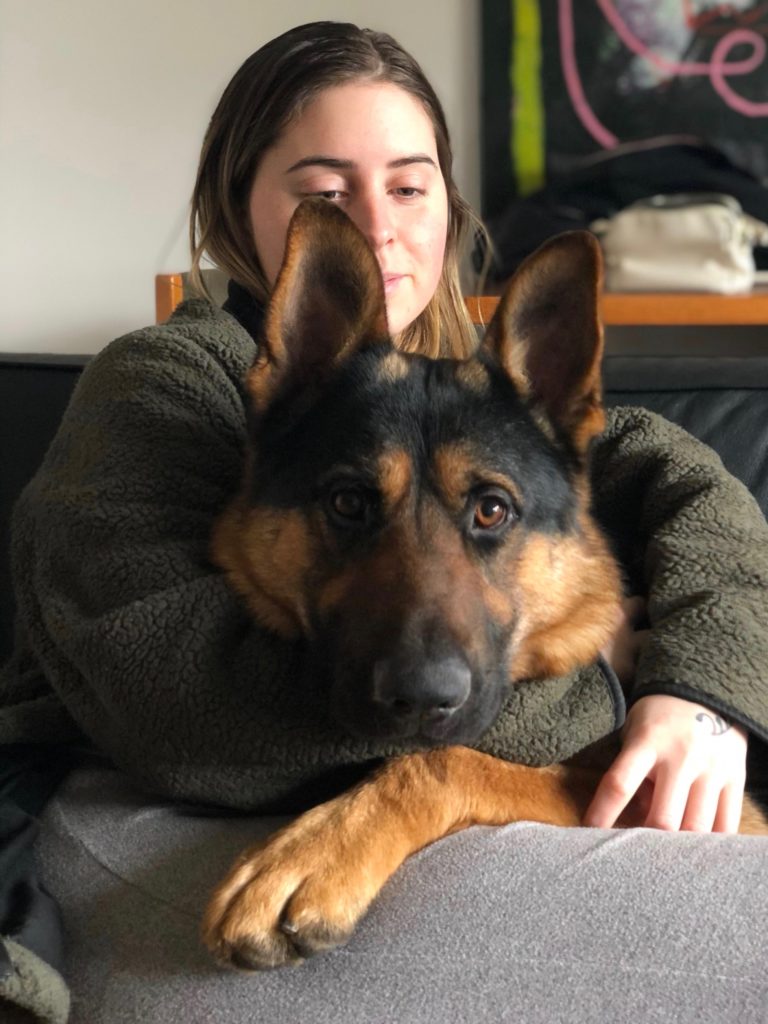 MEET REGAL ROCKY!
Rocky's is available for adoption again.
First step in applying – visit our website and download our application which can be found at crossourpawsrescue.com

Submit your application to crossourpaws@gmail.com once complete. Include photos and videos (required due to Covid as we will not enter your home to complete the home-check). The more detail you provide about your dog previous experience the better!
READ ENTIRE POST! Please only apply if you meet the following requirements;
– Experience working with large-breed dogs specifically German Shepherds
– Experience with force-free training and counter-conditioning
– A home with a secure yard with at least a 5 ft wood fence
– You have another playful, social med/lrg dog living in the home
– You are located within the GVRD (Greater Vancouver)
– You are an adult-only home with no kids or cats
– You have the time and patience to work, train and raise a German Shepherd Dog
– You feed a high quality diet and believe strongly in holistic care/therapies
– Have the funds for vet care and pet insurance
"Rocky needs to live with another friendly, dog-social dog. This is very important to him and his well-being."
More about Regal Rocky…
Rocky is 2 years old, neutered and weighs about 85 lbs. He is learning some long-overdue leash manners as he's never been trained. Sadly, Rocky was kept in a cage on a blueberry farm so he's a little behind in his training. Rocky loves other dogs but can be reactive on leash depending on the other dog/s (work in progress). He loves the dogs in his foster home and plays nicely. Ideally, we would like Rocky to live with another friendly, social, med/lrg dog. Rocky will need a strong handler and has not been trained to recall as of yet (no off-leash). He was neutered in early Jan and has fully recovered. House-training has been going great and no accidents since the first day he arrived. We do believe Rocky was mis-handled in the past as he can be hand-shy around his head/collar so patience there is needed. He has some drive but not over the top like some German Shepherds. He loves his toys and is learning to trade. Once settled, Rocky loves to climb onto the sofa and cuddle in for a good movie or show. LOTS of potential in this HANDSOME boy!!!
To apply for Rocky, visit our adoption process page here and download our application. Once complete, email it back to crossourpaws@gmail.com. Include photos and video with your application. Local home (within GVRD) preferred. Detached homes must have a tall secure fence as noted on our adoption process page.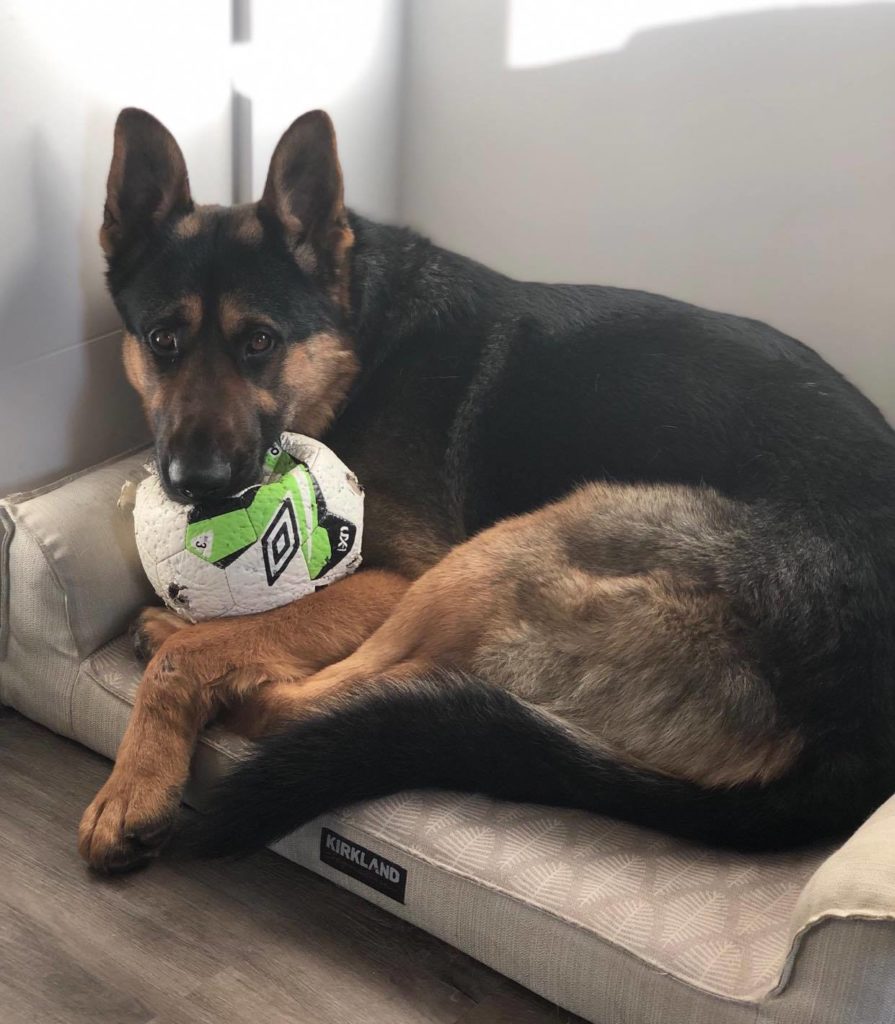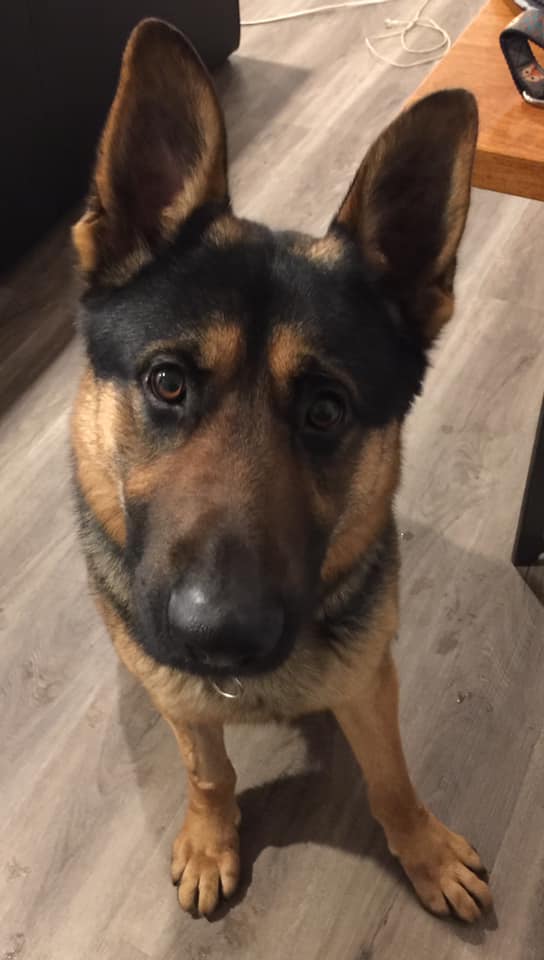 ~~~~~~~~~~~~~~~~~~~~~~~~~
ARIEL IS LOOKING FOR A NEW HOME!
PLEASE NOTE! ARIEL IS A COURTESY POST FOR HER CURRENT OWNER. WE ARE INTERVIEWING/SCREENING APPLICANTS SO IF YOU ARE INTERESTED IN MEETING ARIEL, AN APPLICATION MUST BE SUBMITTED ALONG WITH PHOTOS OF YOUR HOME/YARD. PLEASE READ ENTIRE POST!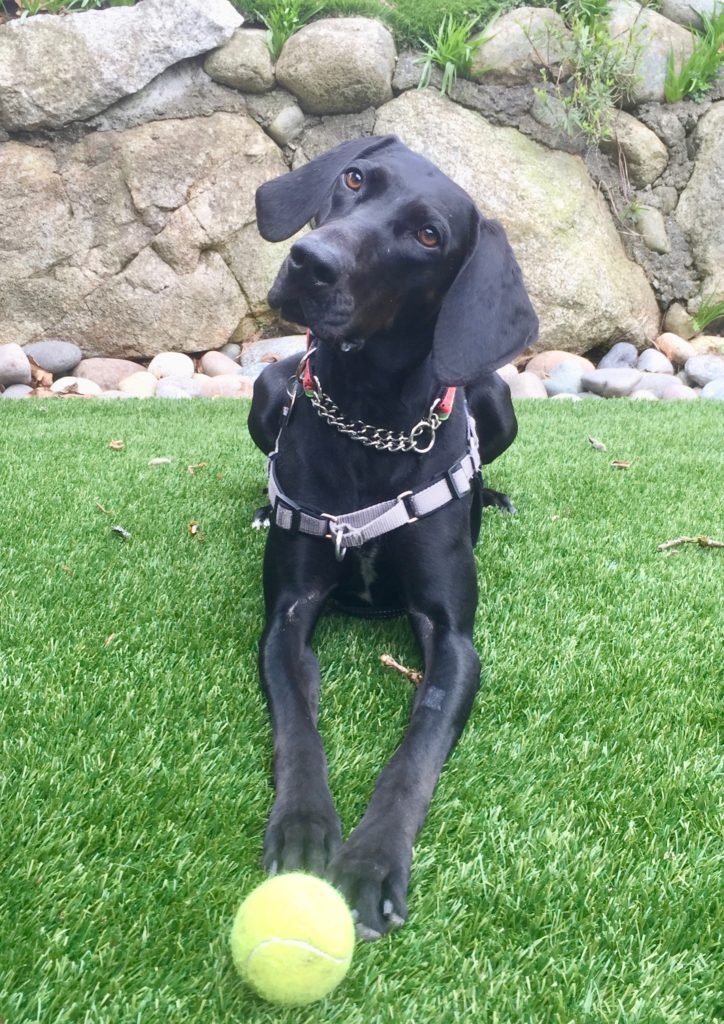 Ariel is a beautiful, athletic, black German Shorthaired Pointer. Ariel was bred for detection work but was cut from the program at 2 years old due to being timid in new environments. She was then given to a family and returned after 5 months. Her current owner has also made the decision to rehome her as well as she is not getting along with the other family dog. She currently lives in a condo in New West (past 2 months) but Ariel is finding it rather difficult dealing with the busy elevator and stairwells/hallways where she may run into other dogs (there are a lot in this complex). Ariel can be unpredictable and is dog selective therefore, should NOT live with other dogs, cats or kids. If you are looking for a dog-park dog, Ariel is NOT that dog. She requires a detached home with a secure yard to allow her to stretch out, bask in the sun and play with her toys without worry of another dog approaching.
Ariel would excel in agility, nose-work or even wilderness tracking. She loves playing with her toys and enjoys a good game of fetch. Ariel is 2.5 years old and was spayed several weeks ago. She is housetrained but will need reminders in her new home. Ariel is absolutely gorgeous and loves learning new things. Breed experience preferred. If you are not familiar with the German Shorthair please tell us why you are applying for this breed particularly. Please only apply if you meet the above requirements.
_____________________________
TYSON UPDATE – MARCH 22, 2021 – ADOPTED!
Tyson is a COURTESY POST for his owners. Courtesy post means the dog is being posted on behalf of the owners and is not with our rescue at this time.
DO YOU LOVE SENIOR DOGS THAT STILL HAVE SOME BOUNCE IN THEIR STEP?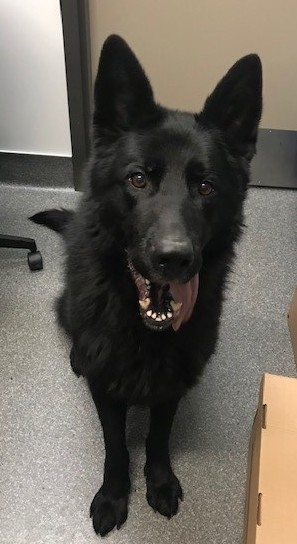 Breed: German Shepherd mix
Age: 8 years young
Weight: Approx 80+ lbs
Neutered: Yes, at 2 yrs old
House-trained: Tyson currently lives outdoors so will need help with this
Crate-trained: Yes – but used infrequently
Kids: Good – lived on property with a 4 & 6 yr old
Cats: Unknown, not recommended
Dogs: Good – greets dogs nicely
Temperament: Nice boy who just wants to please
Home: Needs to live in a detached home with a secure fence (no condos)
Dog experienced home wanted! Tyson is a sweet, semi-senior boy looking for a new home. We met this handsome guy and were quite enamoured with him. He has been an outdoor dog so will need a home with a secure yard to help him transition to an indoor home. He would benefit with some positive training and direction so he can be the GREAT dog he can be. Tyson is social with other friendly dogs but cats are unknown. If you are interested in Tyson please visit our website and download our adoption questionnaire. Once complete, email it to crossourpaws@gmail.com. Cross Our Paws will be screening suitable applicants for the owners. Provide as much detail as possible about your experience and what you know about the breed.