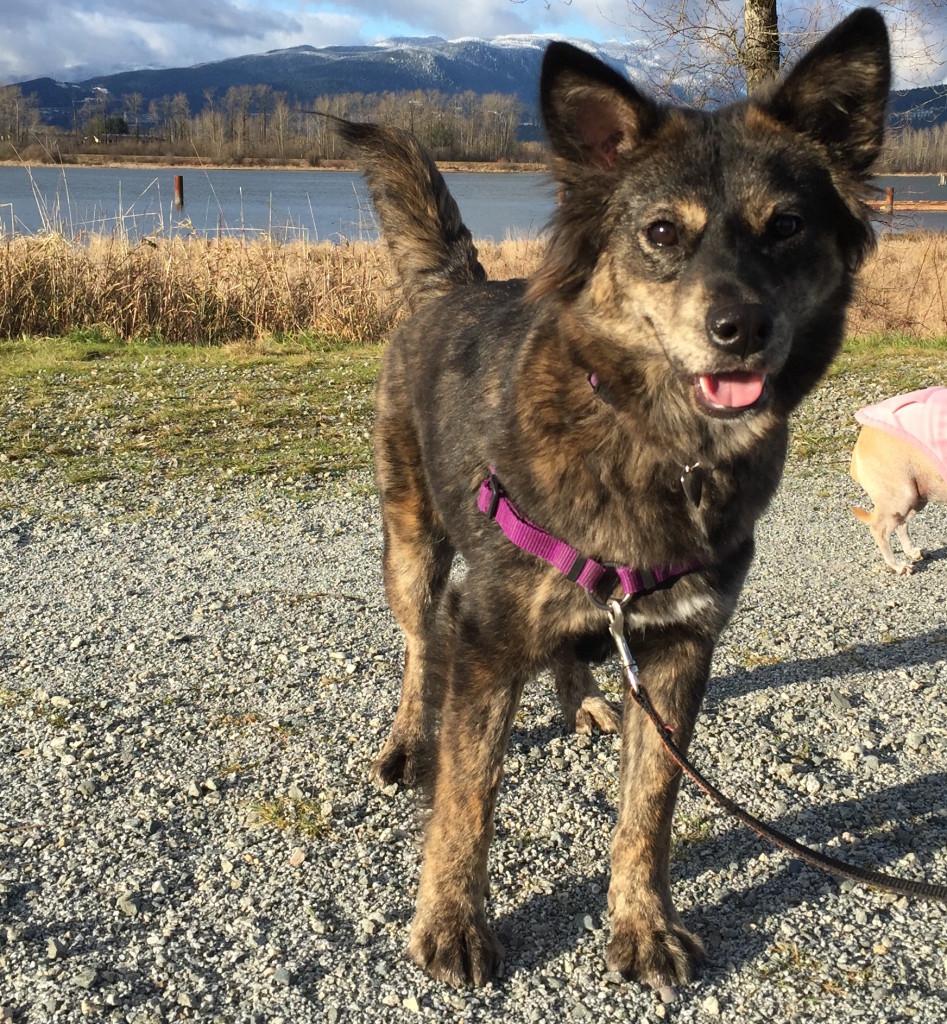 FLUFFY is a spayed, 2 to 3 year old, medium sized, mixed breed with perhaps Terrier, Shepherd, Husky. She weighs about 40 lbs. FLUFFY is in need of a quiet but active home that have another friendly, playful dog. She is not good with kids and will chase cats.
FLUFFY has a difficult time settling in and is a one-person-dog. She is very nervous around new people and will stick to you like glue. She is slowly learning to be more confident but will need more time. Her new guardian will need to be SUPER SAVVY with fearful dogs and have the patience to help FLUFFY be more at ease with her surroundings. She absolutely loves her walks and heels nicely on a no-pull harness.
FLUFFY needs a detached home with a fenced yard to play in with her new buddy (having another young, playful dog is a must). She would not do well in a condo. FLUFFY has had a very difficult past and she is looking forward to moving forward and leaving the past behind but she will require lots of patience and dog experience. She is currently in foster care in Port Coquitlam since October 31st, 2015. A foster-to-adopt period will be required prior to adoption to ensure it's a good match.
If you are interested in learning more about FLUFFY please email us at [email protected]