Ava is a sweet, 4 month old Lab/Husky mix that was found as a stray in Chilliwack, sadly, no one claimed her. Ava has the smarts to go with her good looks. She adores other large dogs and is best suited to an adult home that have previous dog experience (prefers a home with no small kids). This little girl is fine-tuning her house manners and learning to walk nicely on a no-pull harness. We recently placed Ava on a raw diet due to some minor allergies and would be best she remain on a similar diet. She can be protective of her food but is learning there is no need to guard her meals. Ava has a good set of lungs on her and can be vocal when left unattended, so she would love a detached home with a secure yard.
For more information about our adoption process please visit our website crossourpawsrescue.com
__________________________________________________
UPDATE: TAZ is an awesome Husky/Shepherd cross puppy that is always on the go. He is 4 months old and loves everyone he meets however, we are not recommending a home with cats or kids (adult only) due to being VERY nippy . TAZ will be a large dog once mature (60 to 70 lbs).
TAZ LOVES his toys and will entertain himself for hours. He is playing nicely with the other dog in his foster home. TAZ is a bundle of energy and will require an active family that will keep him busy physically and mentally. He can be nippy at times and is learning that his teeth hurt and needs reminders that people area not chew toys. He re-directs well to his toys and is beginning to understand to be more gentle. TAZ would love a large, secure yard to play and let loose in.
Please note: We do NOT do cross border adoptions and only adopt within the province of BC (lower mainland for puppies). Application, home-visit and adoption donation apply. Visit our adoption process page here for details.
_____________________________________________________
POLLY is looking for her special family!


Polly would love an active home that have some previous dog experience. Polly is a Border Collie/Shepherd mix about 11 months old. She is an active girl that weighs 35 to 40 lbs and was just spayed this week (April 13th). We know Polly is great with other high energy dogs and was not reactive to the vet clinic cat. Polly is crate-trained and still fine-tuning her house manners. She is a LOVELY young girl that deserves the best home! A HUGE Thank You to Serena of K-9 Best Behaviour Dog Training for fostering Polly in her time of need! Application, home-visit and adoption donation apply. Visit our adoption process for details.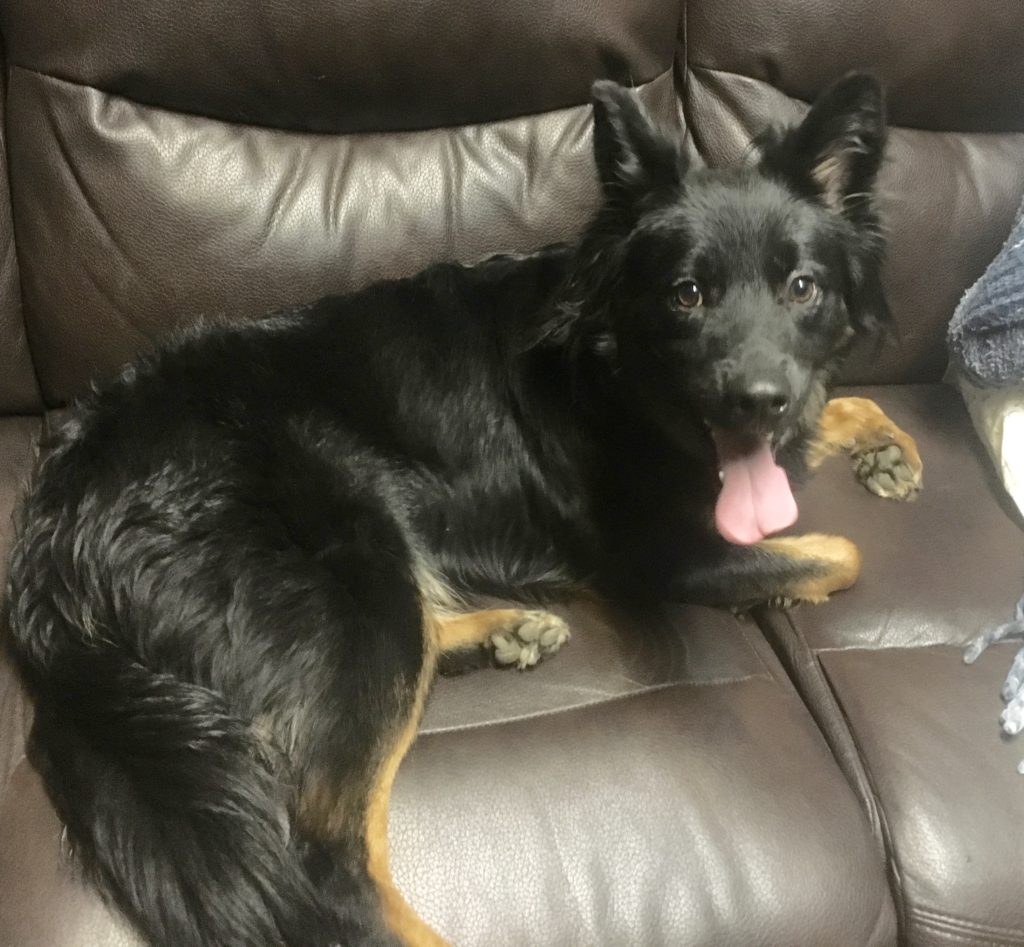 _____________________________________________________
UPDATE: ON HOLD FOR TRAINING/SOCIALIZING.
Cross Our Paws welcomes this HUNK of a dog. Meet Brady aka Teddy. Teddy is a big puppy about 7 to 8 months old. He weighs about 60 lbs and was just neutered on Feb 20th. While Teddy lacks manners from receiving no training in the past, he wants to learn and please. Teddy would love an ACTIVE home with no kids as he can be VERY nippy when handling him (he is far too rough). A home with a large, secure yard is a must (6ft fence). He will chase cats and is not suitable to live with them. Teddy is ok with other dogs but likes to assert himself and is needing to learn that not all dogs want to play rough. His new owners will need to attend obedience training with Teddy so he knows what is expected of him and will require previous dog/breed experience.
Visit our adoption process page for details and application.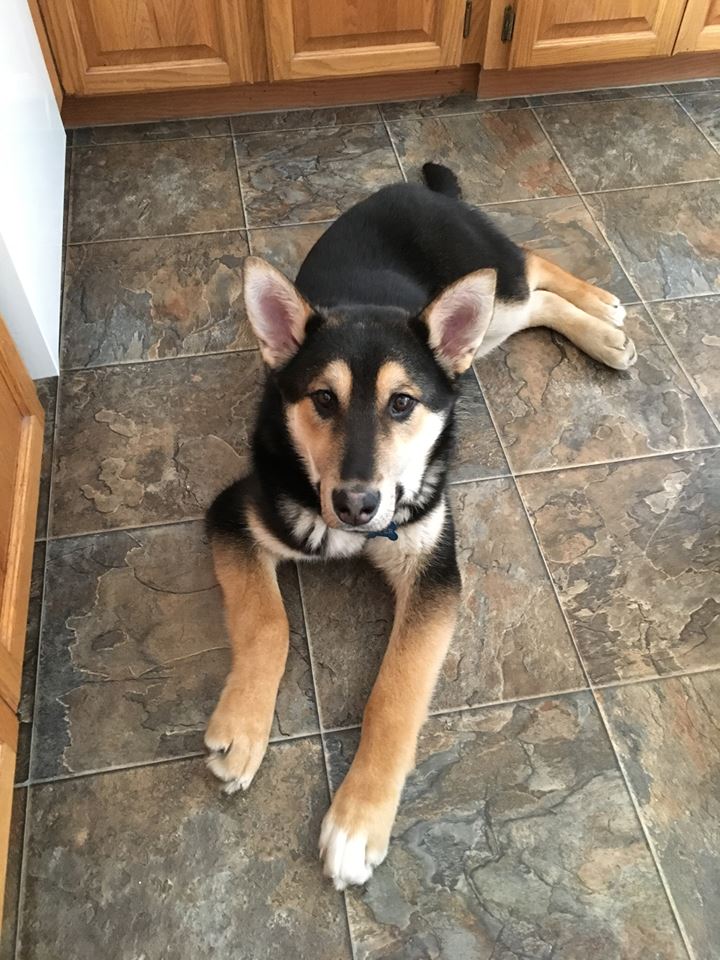 ________________________________________________________
STATUS: Adoptable!
AGE: 2 years old
BREED: Shepherd/Husky
GENDER: Female
WEIGHT: 45 lbs
HEALTH: Good, spayed/vaccinated
SOCIAL: Great with people she knows but can be timid of strangers. Good with most other dogs and ok with cats that don't run.
ADOPTABLE~SPECIAL NEEDS!
Our MAGGIE MOO has more character than she knows what to do with. Only people that know dogs well will understand this young girl and all the personality traits she offers. MAGGIE is special in her own way… 🙂
AVAILABLE FOR ADOPTION TO THE RIGHT HOME!
**MAGGIE needs a VERY savvy home without children. She is best as an only dog in the home BUT depends on the other dog. Maggie has been known to resource guard her food and toys from other dogs but does get along with other dogs for the most part. As of recently, with more exposure, has been great with the cats in her foster home and no longer chases them. MAGGIE weighs about 45 lbs and has the softest coat. She is spayed, house-trained and her adoption fee includes a 6 week training package by a trainer we recommend. Only Vancouver Lower Mainland detached homes will be considered (Maggie is not suitable to live in a condo). MAGGIE is currently being fed a raw diet which we would like her to continue on. Email us at crossourpawsrescue@gmail.com for more information and application. Maggie's adoption donation request is $395 which includes her deworming, vaccines and spay.
MAGGIE is NOT for first time dog owners. Email us for details at crossourpawsrescue@gmail.com
Application, references and home-visit apply. Application can be downloaded directly off adoption process page here.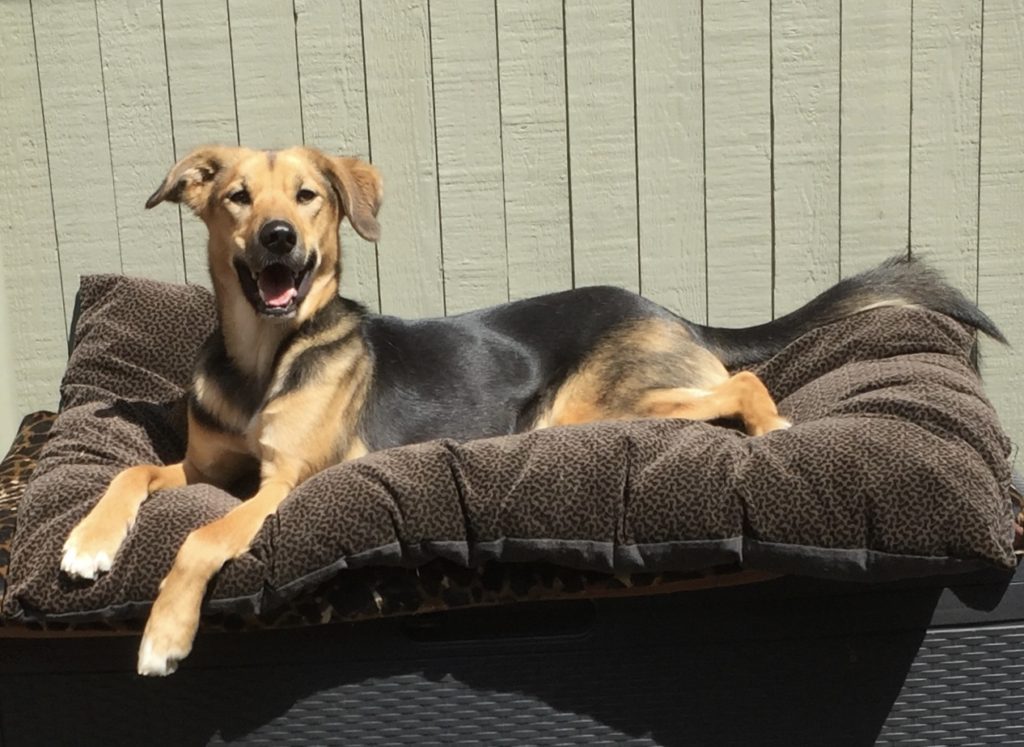 _________________________________________________________________________

~~ DIESEL ~~
STATUS: Adoptable!
AGE: 4 years old
GENDER: Male
BREED: Mastiff/Dane
WEIGHT: 99 lbs
HEALTH: Good
SOCIAL: Fearful of some men, great with dogs, not good with cats.
Say WOOF to our sweet boy Diesel, a 4 yr old, neutered Mastiff cross. Diesel weighs about 97 lbs and his beautiful coat is called apricot brindle. Diesel needs a VERY special home that have experience with fearful behaviours and experience with guardian breeds. We've had Diesel in our care since August 2014. He was surrendered to Cross Our Paws along with his brother due to unfortunate circumstances in the family. Diesel's brother was far more confident and his foster home applied immediately to adopt him.
In late August Diesel was placed in a great home with a couple that had lots of dog experience but after 2 months he came back to us. Sadly, Diesel could not learn to trust the man of the house (despite all efforts). Because of Diesel's insecurities we are being VERY cautious where we place him and are looking for a specific home for him. Diesel is currently in a home with 3 other dogs and is great with all of them as they help his confidence. A home with another confident, friendly dog is a MUST for Diesel!
His foster home also has 3 cats that are kept in a separate part of the home as he will stalk and chase them SO absolutely NO CATS or small pets can live with Diesel. Diesel's foster home ADORE him and love having him and would adopt him if they were not already at their dog bylaw limit. He is affectionate and always willing to please.
Here are the requirements for Diesel…
~A home with NO children and few men frequenting the home.
~Diesel must live with another friendly, confident dog.
~Absolutely no cats or other small pets (small dogs are ok).
~He needs a home with a secure yard that is private (no chain-link if adjacent to neighbour's yard or through-way). He would not do well in a condo setting.
~Diesel can not be left outside unattended.
~Diesel must remain on leash and does not do well at dog parks as he plays too rough at times and doesn't know his own strength. He does get along well with other dogs but needs supervision.
~Diesel is currently on a RAW diet by Red Dog Deli (due to mild allergies) and we hope he remains on this diet if at all possible but not a must.
IF you can provide what Diesel needs please download our adoption questionnaire off our "adoption process" page here and email it back to crossourpawsrescue@gmail.com once complete. References, home-visit and adoption donation of $395 apply.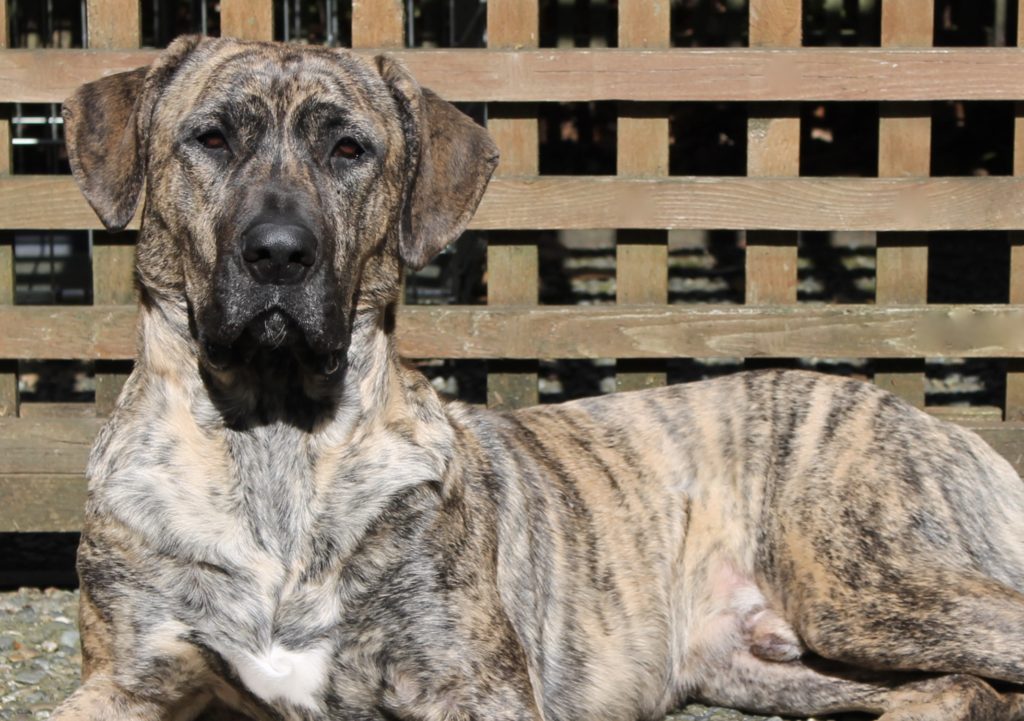 __________________________________________________________________________